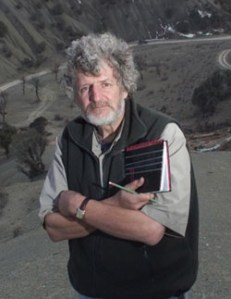 When New York Times reporters John F. Burns and James Glanz met at the Four Seasons restaurant in Amman, Jordan, in August, they talked less about bureau protocols, and more about the human costs of war. The following day, Mr. Glanz would head into Baghdad to take the reins from Mr. Burns of a bureau that had been rocked weeks earlier by the killing of Khalid Hassan, a 23-year-old Iraqi reporter and interpreter.
Having already worked seven rotations in Iraq since May 2004, Mr. Glanz didn't need a beginner's course in reporting the war to assume Mr. Burns' old job. Instead, said Mr. Glanz, speaking by phone from Baghdad to The Observer, they mostly discussed arrangements for Mr. Hassan's family. Mr. Burns told The Observer that the July 13 killing looms as "the dark cloud" over his five-year tenure—a monumental tour of duty that started before "shock and awe" and lasted through the "surge," helping to turn Mr. Burns into the most visible face, and pen, of The Times' Iraq coverage.
In the coming weeks, Mr. Burns, will start a new challenge as The Times' London bureau chief. But he's already digging up old wounds. In his first post-Iraq dispatches—stamped with London, and Cambridge, England, datelines—Mr. Burns has brought readers back to the front lines. "On a stifling summer's day in Baghdad a couple of years ago …" began the most recent, a Sept. 23 piece on embattled security firm Blackwater USA.
But pressing local matters, including a possible parliamentary election, will soon compete for Mr. Burns' attention. And as the journalist and self-described nomad, who turns 63 this Thursday, adjusts to life without armored cars and barbed wire fences, the move also represents a peculiar sort of homecoming.
"I'm a Brit by birth who has never worked in England," Mr. Burns said last week by phone from McLean, Virginia. Before getting comfortable behind the London desk, Mr. Burns has been traveling in the U.S. Four days later, he was at Colby College, in Maine, to accept the Lovejoy Award for courageous journalism, which he dedicated to Mr. Hassan's memory.
"This is not a war that you leave in your heart or your mind," Mr. Burns put it to The Observer. The Times needed an experienced hand in London, but despite telling C-SPAN last February that he planned to be there by midsummer of this year, the story of the Iraq war had become all-consuming for him, he said, and he was reluctant to leave it behind. But since the war isn't ending any time soon, Mr. Burns—The Times' longest-serving foreign correspondent—eventually returned to the land of his birth. "Absent the London job," he said, "it was never a job I'd want to give up."
In London, Mr. Burns said, he has the "opportunity now to meet people who I haven't set eyes upon in 40 years." And there are other perks: Mr. Burns recently bought a bicycle, and he said that he can "learn to swing a five iron again and get fit in a way that is very difficult to do when you're living in a walled compound." But lifestyle changes won't go too far: his trademark head of wild curls, he assured The Observer, will remain. "A man has to know who he is," he said.
In leaving, Mr. Burns said his biggest concern was for the Iraqi employees of The Times. The Baghdad bureau is easily the paper's largest and most expensive foreign outpost, employing well over 100 people—including many Iraqis who are far from immune from the turmoil going on outside the compound. "The pool of available people is shrinking," Mr. Burns said, referring to the challenges of attracting Iraqi journalists. "Working for an American institution in Iraq—whether the embassy, armed forces or media organizations—carries with it a considerable hazard."
Mr. Burns said that over time there has been an "exodus of staff members to Jordan and Syria." At Colby, he recalled that during a farewell party at the bureau, he asked who would leave if they could, and every Iraqi staffer raised their hand. Indeed, Abdul Razzaq al-Saiedi, a frequent contributor, is now on a Nieman Fellowship at Harvard; and Ali Adeeb, who managed the Iraqi reporters, and joined Mr. Glanz and Mr. Burns for their breakfast meeting in Amman, is starting a Knight-Wallace Fellowship at the University of Michigan.