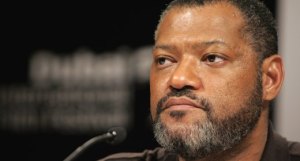 Whoah. Laurence Fishburne, a Tony winner best known for his role as leather-cloaked Morpheus in The Matrix, will return to Broadway this spring in Thurgood, a one-man show about the late Supreme Court Justice Thurgood Marshall, according to Variety.
Written by screen producer, director and scribe George Stevens Jr., "Thurgood" offers a biographical account of Marshall, including his Baltimore upbringing and his stint as chief counsel of the NAACP, during which time he argued the landmark Brown v. Board of Education desegregation case in 1954. Marshall, appointed to the Supreme Court in 1967, died in 1993.
Ostar Prods. will produce the limited engagement of "Thurgood" in association with Westport Country Playhouse.
Show is set to begin previews at the Booth Theater on March 30 for an April 20 opening.