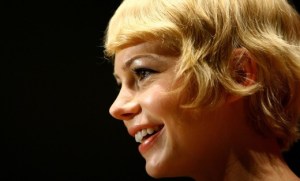 While Michelle Williams was busy planning to flee from her broken home in Brooklyn, she also nabbed a role in Swedish filmmaker Lukas Moodysson's new movie, Mammoth.
Williams, who was Oscar-nommed for "Brokeback Mountain," and Gael Garcia Bernal will play a New York couple facing a crisis.
The drama, Moodysson's first English-language film, starts shooting in Thailand on Nov. 5 before moving on to the Philippines, Sweden and New York.
Pic preems in Sweden in August.