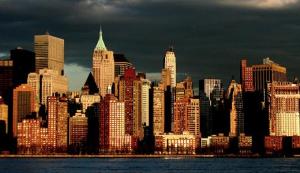 You will never likely again have as a good a chance as you did the last few years to buy a home in Manhattan. The third quarter housing numbers, out yesterday, all but slammed the door shut to homeownership for perhaps a generation of both present and future New Yorkers.
The average apartment sale price increased 2.7 percent from the second quarter to $1,369,486, according to a report prepared by appraiser Jonathan Miller for brokerage Prudential Douglas Elliman. And the average price per square foot hit a record high of $1,144.
Yet, plenty of people are still willing to pay. The average time a listing stayed on the market for the third quarter was 123 days, compared to 150 for the same time last year. And sales, already brisk for 2007, were up 65.6 percent over the third quarter of 2006.
These increases happened against a backdrop of relative chaos for the local housing market—in particular, the credit market problems that have made getting the sort of large mortgages necessary for Manhattan ownership much more difficult.
In the not too distant past—2004 or 2005, for instance—this sort of scenario could easily unfold and often did here: Someone with a decent salary by our standards (at least $100,000) and a short credit history applies to a lender for 90 to 95 percent of financing for a $500,000 or a $700,000 condo. The borrower anticipates historically low lending rates (the rate on a 30-year fixed mortgage was under 6 percent for much of 2004 and 2005) and the lender has a lot of capital to loan. Both sides complete the transaction, and the buyer, with barely 10 percent down, "owns" in Manhattan.
Now, as has been amply noted, such financing is much more difficult to get.
And it's much more difficult to get in a Manhattan where prices show very few signs of caving. Perhaps the one bright spot for buyers in the third quarter numbers: the median sales price, according to Mr. Miller, dropped quarter over quarter 3.4 percent to $864,397.
Still, with large-scale financing drying up and prices otherwise steady, Manhattan appears out of reach for many for a long time, barring steep changes. Those who can afford the typical 50 percent down for a co-op—and co-ops accounted for over 51 percent of third-quarter sales—still have a shot at owning in Manhattan.
The rest? Better luck next generation.