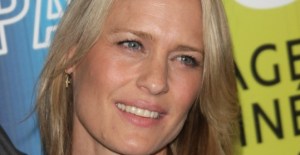 Robin Wright Penn, who has played a Princess Bride and Forrest Gump's best friend, will play a meth addict in the film adaptation of Rebecca Miller's The Private Lives of Pippa Lee, according to the Hollywood Reporter. Wright Penn will play Pippa Lee, with Julianne Moore and Winona Ryder co-starring.
Adapted from Miller's novel, the film takes an adventurous trip through Pippa Lee's past and present, as a methamphetamine-addicted mother whose husband leaves her for a younger woman. Pippa indulges in an array of erotic adventures while heading toward a quiet nervous breakdown.
Principal photography is set to start in April in Connecticut.