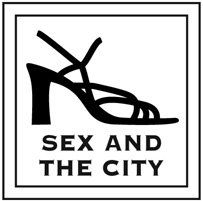 [Ed. note: this articles was originally published on March 25th, 1996]
There are things worse than being 35, single and female in New York. Like: being 25, single and female in New York.
It's a rite of passage few women would want to repeat. It's about sleeping with the wrong men, wearing the wrong clothes, having the wrong roommate, saying the wrong thing, being ignored, getting fired, not being taken seriously and generally being treated like shit.
How do 35-year-old single New York women get to be, well, 35-year-old single New York women? Read on.
Carrie ran into Cici, a 25-year-old assistant to a flower designer, at the Louis Vuitton party. Carrie was trying to say hello to five people at once when Cici materialized out of the semidarkness. "Hiii," she said, and when Carrie glanced over at her she said, "Hiii," again. Then she just stared.
Carrie had to turn away from a book editor she was talking to. "What, Cici?" she asked. "What is it?"
"How are you?"
"Fine. Fabulous." Carrie said. The book editor was about to talk to someone else. "Cici, I…"
"I haven't seen you for so long," Cici said. "You know I'm your biggest fan. Other people say you're a bitch, but I say, she's one of my best friends, she's not like that."
"Thanks."
Cici just stood there, staring. "How are you?" Carrie asked.
"Oh, great," Cici said. "Every night, I get dressed up and go out and no one pays attention to me and I go home and cry myself to sleep."
"Oh, Cici," Carrie said. "It's just a phase." And she skittered away.
Cici and her best friend, Carolyne, are two 25-year-olds who, like most women who are now 35, came to New York to have careers.
Carolyne came from Texas. She's a nightlife writer for a downtown publication. One of those girls with a beautiful face who is just a bit overweight, but not concerned about it—at least not to the point where she'd ever let you think she was.
Cici is the opposite—blonde, bone-thin, with one of those oddly elegant faces that most people don't notice because she isn't convinced she's beautiful. She works for Yorgi, the reclusive flower designer. She came to New York from Philadelphia. "Back then, I was like a little Mary Tyler Moore," she said. "I actually had white gloves stashed in my purse. For the first six months, I didn't even go out. I was too scared about keeping my job."
And now? "We're not nice girls. Nice is not a word you would apply to us," Cici said.
"We mortify people," Carolyne said.
"Carolyne is known for her temper tantrums," Cici said.
"And Cici doesn't talk to people. She just gives dirty looks."
Arabian Nights
Carolyne and Cici are best friends through the usual conduit of female bonding in New York: over some jerky guy.
Before she met Cici, Carolyne met Sam, 42, an investment banker. Carolyne kept running into Sam every time she went out. Sam had a Swiss girlfriend who was trying to get into broadcasting. One night, Sam and Carolyne saw each other at Spy and they were drunk and they started making out and went back to Sam's place and had sex. Then his girlfriend got deported.
Nevertheless, Sam's and Carolyne's "relationship" continued along the same lines. Every time Carolyne and Sam ran into each other, they would have sex. One night, she saw him at System and she gave him a hand job in the corner. Then they went outside and had sex behind a dumpster. Afterward, Sam zipped up his pants, kissed her on the cheek and said, "Well, I'll see you later." Carolyne started throwing trash at him. "I'm not through with you, Samuel," she said.
A few weeks later, Cici was at Casa La Femme, when she saw two guys she knew. A third guy was with them. He was dark and he was wearing a white button-down shirt and khakis; Cici could tell that he had a great body. He seemed shy, and Cici began flirting with him. She'd gotten her hair cut, and she kept brushing her bangs out of her eyes and looking up at him. They were all going to some girl's birthday party at a loft in SoHo; they asked Cici to go with them. They walked. Cici kept giggling and bumping into the guy, and he put his arm around her. "How old are you?" he asked.
"Twenty-four."
"Perfect age," he said.