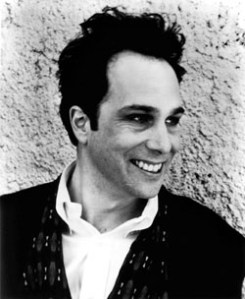 Philip Gourevitch, the editor of The Paris Review, can be blunt about the magazine bequeathed to him in March 2005, two years after the death of longtime editor and co-founder George Plimpton.
"I thought the magazine was physically unattractive," he told The Observer on a recent rainy afternoon. He was behind his glass-topped desk, in a large, private office in the back of the magazine's newish floor-through space in a Tribeca loft building, approximately four miles from the old home of the magazine in the bottom of Plimpton's townhouse on East 64th Street. There, a bicycle hung from the rafters. Here—except for the stuffed birds hanging from the ceiling and the pool table—it's all business, albeit in the downtown creative idiom: high ceilings, light wood floors, shiny glass. In Mr. Gourevitch's office, neat rows of back issues of his own magazine, as well as those of magazines such as Granta and the now-defunct Grand Street, lined the walls.
The 45-year-old Mr. Gourevitch is, like the young Plimpton, personally attractive and preternaturally successful. He also writes for The New Yorker, and his book about Rwandan genocide, We Wish to Inform You That Tomorrow We Will Be Killed With Our Families, was well received. Another book, A Cold Case, is being made into a movie starring Tom Hanks with a screenplay by John Sayles and Eric Roth. His hair is a curly black mop, his dark eyes piercing; he moves his hands when he talks. When Mr. Gourevitch took over the highbrow literary magazine, he was charged with the formidable—some might say unenviable—task of revitalizing a magazine that had for decades been the expression in print of George Plimpton, arguably New York's most fashionable and well-loved arbiter of literary taste.
He did not immediately follow Plimpton in the role. First there was Brigid Hughes, then 32 years old, who had spent her entire professional life at the magazine under Plimpton; her last job before taking over was managing editor. But The Review's dissatisfied board of directors threw her out in early 2005, after a tenure of just one year.
At the time, at least part of the New York literary world was not so happy to see the cord cut connecting the magazine's future to its Plimptonian past. In an article about Ms. Hughes' ouster, Charles McGrath wrote in The New York Times that "her failing appears to be that she was insufficiently Plimptonian and excessively Plimptonian at the same time." (She has since started her own literary magazine, A Public Space, taking a few loyalists with her.)
Mr. Gourevitch is neither. But when he talks about the magazine, and the major changes he has brought to it in two and a half years on the job, the specter of Plimpton is always just threatening to peek in from the margins.
One of the first tasks was a major redesign, which, Mr. Gourevitch said, was not done simply to establish his mastery of the magazine.
"It wasn't simply to say, 'I'm here,'" he said, before giving a history of the physical form of the magazine.
"The first issues were very thin and on light paper, and as it went along it got thicker, and that stabilized. In the last five years it got really fat. It was like 400 pages. It was actually physically hard to open! If you opened it up it would break the spine and snap shut like it didn't want you to read it, and it kind of had this archaic feel which made it seem as though it wasn't so classy anymore. So it was a sense that it felt uninviting, and it got thick in the way that made me think—can all this stuff really be that good?"
Mr. Gourevitch's eighth issue was published last week, and Picador will release a new volume of the magazine's famous interviews with writers this week. Both speak to Mr. Gourevitch's ambition for the magazine and his position on its 54-year history.
This year The Paris Review won a National Magazine Award, its first ever, for photojournalism—which is something the magazine didn't even do before Mr. Gourevitch came on board—for a portfolio of photographs taken in Kibera, on the outskirts of Nairobi, Kenya, "one of the world's biggest slums," as the accompanying text reads.
The new issue includes a portfolio of photographs of Pablo Escobar, the Colombian drug lord, and an interview with the Israeli novelist David Grossman.
Figures supplied by the magazine seem to show a more than 70 percent increase in its paid circulation and doubled newsstand sales since Mr. Gourevitch took over. It's still not an industry powerhouse, with distribution a relatively small 14,000 copies per issue.
And as the memory of Plimpton fades, the onus will increasingly be on Mr. Gourevitch to convince readers (and writers) that this relatively small endeavor is more than just an extension of Plimpton's personality—that without his promotional power it can be not only solvent, but relevant; and not just what Farrar, Straus & Giroux editor Jonathan Galassi, who was the magazine's poetry editor from 1978 to 1988, told The Observer he thought of as "the American-in-Paris Review. Now, said Mr. Galassi, "it's more the foreign correspondent than the American in Paris."