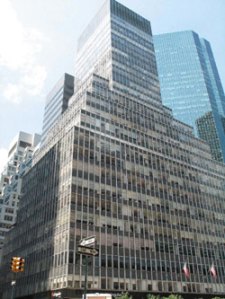 The fantastically rich Ziff brothers are expanding their flagship office on Park Avenue.
Ziff Brothers Investments will expand by about 70,000 square feet to take a total of 100,000 square feet at Vornado Realty Trust's 350 Park Avenue, said a source familiar with the deal.
Brothers Daniel, Robert and Dirk Ziff are now in control of the family business that once owned the publishing company that produced Car and Driver and PC Magazine. Forbes categorized their business, Ziff Brothers Investments, as being involved in hedge funds, corporate debt and equities, and as controlling a small stake in DreamWorks SKG. The company also has office space in Greenwich, Conn., according to Fairfield County Business Journal.
The CB Richard Ellis broker Brian Gell represented Ziff Brothers on the expansion. He declined to comment for this story.