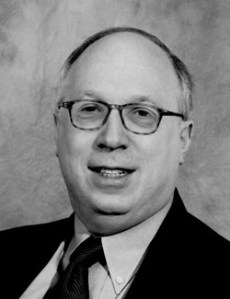 Doug Schoen, the noted pollster who crunched numbers for Bill Clinton in the mid-1990's and for Michael Bloomberg in 2001 and 2005, consented to answer a hypothetical question about a possible Bloomberg campaign for president.
Speaking at a forum about presidential polling at Baruch College, Mr. Schoen was responding to an audience member asking which of the two major parties would be most affected by a Bloomberg presidential run.
"Let me just say at the outset, I don't think he is going to run," Schoen said. "Largely [the] question is an academic one. It was very interesting to me that at this point, he appears to be hurting the Republicans at least as much if not more than the Democrats. I think the reason for that has more to do with disaffected Republicans who probably don't want to vote, at this point, for Hillary Clinton—who hear, you know, independent Michael Bloomberg, don't know much about who Michael Bloomberg is, and are saying, 'You know what, we don't want to vote Republican, and this is an alternative.'
"So," Schoen concluded, "that would be my answer to your, what I think is hypothetical, question."
Mr. Schoen could have much riding on that hypothetical.
Late in 2006, Mr. Schoen left his former polling firm, Penn, Schoen & Berland, which is now being run by Hillary Clinton campaign guru Mark Penn. In June, Mr. Penn sued and privately settled a case against Mr. Berland and handful of other employees that was ostensibly about whether they violated the no-compete clauses of their contracts with the company. By extension, Mr. Penn's lawsuit against Mr. Berland was supposed to determine whether Mr. Schoen would be able to work for Mr. Bloomberg in 2008—and benefit from what could be the first-ever billion-dollar campaign for president.
Mr. Penn's supporters said the settlement upholds the no-compete clauses that would ban Mr. Schoen from such work. Mr. Schoen has not publicly conceded the ban.
The forum at Baruch, hosted by pollster Mickey Blum, included Kellyanne Conway, who works for Fred Thompson, and Mickey Carroll of Quinnipiac University Polling Institute.
Mr. Schoen didn't stick around until the end of the forum. But afterward, Ms. Conway analyzed his comments this way: "We're all careful to respond to hypothetical questions and coulda, shoulda, woulda situations without divulging proprietary, confidential information. And Doug will always take the high road in that regard."
She added, "I think it's all part of the Sheekey Master Plan, as they call it," referring to Kevin Sheekey, the mayor's top political adviser, who was quoted a week earlier in a Newsweek cover story saying Mr. Bloomberg could spend a billion dollars on the campaign.
"On a staff level, you always want them to keep going," she said. "If your wagon is hitched to their star, you want them to keep going and going and going."
"There's no question that if Michael Bloomberg is even contemplating it, testing it all, Doug is involved. He trusts him indubitably. He held [a] book party for Doug at his private residence, and was there and couldn't say anything more nice about him. I look at Bloomberg and Doug the same way, though," Ms. Conway said, referring back to the denials of a presidential bid. "Neither one of them means that crap."