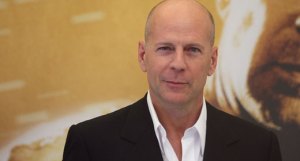 Bruce Willis, shiny-headed action hero, has bought the three-bedroom apartment of Donald Trump enemy Eugenia Kaye, who pitted herself against the large-haired real estate mogul's son at the tower, Trump Place's 220 Riverside Boulevard.
He paid $4.26 million, buying the 2,318-square-foot condo through the Bruce Willis Family Trust, but took out a $3.408 million mortgage.
This is a modest place compared to his previous New York condos. Mr. Willis has reportedly been renting a Trump International condo on Central Park West that costs around $50,000 per month; two years ago, he sold a Trump Tower duplex at 721 Fifth Avenue for more than $14 million.
The new apartment is smaller, but, according to the listing with Stribling & Associates senior vice president Cathy Taub, it has "Brazilian cherry floors," 17 oversized windows and a master bathroom Jacuzzi.
The high-octane, shoot-'em-up saga of Mr. Willis' seller might make a good film. Ms. Kaye, the ex-wife of American History X director Tony Kaye, reportedly sent letters to her building's 420 apartments last October, describing hefty complaints against the condo board that included Donald Trump Jr. The board members had supposedly spent $80,000 on office supplies and miscellany, for example.
Young Mr. Trump's seven-person board was promptly replaced, and Ms. Kaye became board president. But, predictably, Mr. Trump then reportedly sued Ms. Kaye for $50 million, and said she hit a building manager at the building's holiday party. She was not charged.
In July, when The Observer reported that Ms. Kaye had bought a $2.171 million apartment on West 18th Street, the elder Donald Trump said: "I feel sorry for the people in the building she's going to."
But maybe Ms. Kaye had the last laugh: She paid $2,362,340 for her 220 Riverside apartment in August 2003, which means she made nearly $2 million on the sale to Mr. Willis.
Her broker Ms. Taub wouldn't comment on the deal, though she said: "It's a very privately situated corner property, on the top floor of that part of the building, with magnificent river and city views, and 11-foot ceilings. It's glamorous and loft-like."
The Observer broke the news of the sale on its Web site on Monday.