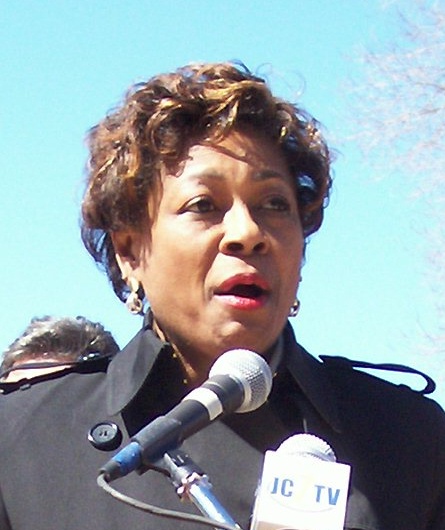 Sandra Bolden Cunningham was sworn in today to serve in the state Senate seat that her husband held until his death in 2004.
"I thank God for giving me the opportunity to fill Glenn's seat," said Cunningham.
The seat was vacated by Joe Doria, also the former Mayor of Bayonne, who left both offices are being tapped by Gov. Corzine to head the Department of Community Affairs.
Cunningham won a hard fought Democratic primary for the seat in June against Assemblyman Lou Manzo, and faced no serious opposition in Tuesday's general election.
"It's great to have a Cunningham back in the black caucus," said state Sen. Ron Rice.
Senator Loretta Weinberg said that Cunningham was a welcome female addition to the legislative body.
"On behalf of sisters of the senate, we welcome our eighth sister," said Weinberg.