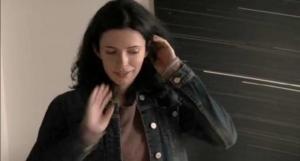 Quarterlife has set a new standard for circuitous routes to a TV network pickup, writes Hollywood Reporter's Andrew Wallenstein . First passed on by ABC, the drama series resurrected itself last week on MySpaceTV, only to have the ensuing buzz rekindle interest from NBC, which has scheduled it for midseason.
They've done it time and again on ABC going back to the pop-culture phenomenon that put them on the map in 1987 with "thirtysomething." There also was "Once and Again," "Relativity" and their cult classic "My So-Called Life," which recently was rereleased on DVD.

What they have in common is an acute sense of the human condition as experienced by middle-class strivers too self-conscious for their own good.
"Quarterlife" is no exception, featuring a quintet of wannabe artists locked in what can only be called a romantic pentagon.