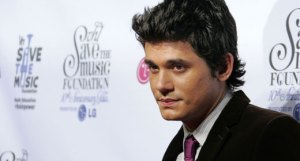 Baby-faced musician John Mayer has finally discovered this thing called the Internet. Last night in New York, in a move that could either feed the anti-Mayer fire or snuff it altogether, the singer was filmed by a TMZ videographer admitting that even he can't stand John Mayer.
"I went on the Internet today, and I Googled myself. And I had to kinda put it all together at once to realize, at the end of it all, I'm kind of a douchebag. I want to apologize at the Internet world at large."
Don't expect an impassioned defense from this guy.