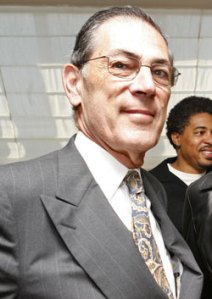 Over two years ago, the Italian culture minister, Francesco Rutelli, embarked on a mission to recover stolen antiquities that had somehow landed in the collections of several American museums. At the heart of the conflict was the Metropolitan Museum of Art and its director, Philippe de Montebello. In early 2006, the Italian government convinced the Met to return 20 works of Greek and Roman art that the Italians said were illegally removed from their country. There have been plenty other controversies like this based on cultural property and its return. (Bloggers have shrieked about it.) Mr. Montebello discusses the issue with Time's Richard Lacayo.
LACAYO: The Met's acquisitions policy is updated from time to time. The last update was in September, 2004. Your museum's policy now is that it will not acquire any object that cannot be shown to have been out of its country of origin for at least ten years. Have you considered further changes as a consequence of your dealings last year with Mr. Rutelli?
DE MONTEBELLO: There haven't been changes and [the current policy] has been extremely effective, since it is the policy that also applies to the Association of Art Museum Directors. Acquisitions of antiquities on the part of American museums have fallen to almost zero. Out of a sense of new ethical standards and a not inconsequential fiduciary responsibility — they don't want to make an acquisition that is likely to be subject to claims — most museums have imposed on themselves standards that, as a matter of praxis, are even more stringent than ten years. And so it's been very effective on one level — if you take pleasure in the fact that antiquities are practically no longer entering American collections.
LACAYO: Should the Met have gone about things differently when it made acquisitions in the past?
DE MONTEBELLO: I don't know, should Enrico Dandolo not have taken the horses of San Marco [from Constantinople] in 1204? Everybody lives according to the norms, the ethics and the behavioral patterns of their own day. Retrospective judgments aren't very useful. There was a laissez-faire attitude then that there isn't today. Times change. And the good thing about museums is that they evolve, they respond to societal and other pressures. One is alert to the world around us. It's a different world.