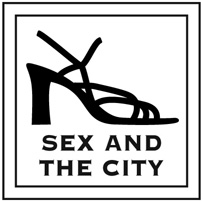 [Ed. note: this article was orginally published on July 1st, 1996.]
On Winnie Dieke's 38th birthday, her husband James Dieke wakes up scared. Winnie Dieke wakes up depressed. Not that she has anything to be depressed about—she's hit all her life landmarks (which could have been land mines) in style: first job at 22, met future husband at 25, first assignment for a prestigious magazine at 27, married at 28 (well under the 30-year deadline she'd set for herself), established herself as a "serious journalist" by 30, co-op at 31, pregnant at 32, her own column in a national news magazine at 34. For the past few weeks, Winnie has been spending a lot of time reminding herself of everything she's achieved. Something is wrong.
Winnie doesn't want to admit it (she never wants to admit that there could be anything wrong with her life), but that something might be James. Lately, she's been worried about James. Irritated, actually. James hasn't been holding up his end of the bargain. He should have written a major, important book by now (preferably about politics, so easy considering the political climate), which would have elevated her status as his wife (she didn't take his last name for no reason). If James had written the book by now, they would have access to more important, influential people. They would be important, influential people.
But instead, James keeps writing the same kind of pieces. And agonizing over them. Half the time now, James calls her up during the day and says, "I can't write. I'm blocked."
"Oh please, James," she'll say. "I've got a kazillion things going on. I've got a C.E.O. on the other line. If you're blocked, go pick up dinner. And make sure it's fat-free." Then she hangs up. She wishes he would just get on with it.
When Winnie tries, when she gently suggests that maybe he should really get to work on a book proposal, he sulks. He actually turns on the TV and watches some idiotic, mindless show like Hercules. Sometimes Winnie freaks out and hurls the remote at the wall. It always ends with Winnie shouting, "Do I have to do everything? Do I have to work and take care of our son [even though she doesn't really take care of the child—the nanny does] and keep our careers on track? Do I have to make us famous?"
"We're already famous," James shouts back (thinking, You make me sick and why did I marry you?). "We're as famous as we're going to get, Winnie. What else do you want me to do?"
"I'm doing more," Winnie says, calmer, because she doesn't have the stamina to go on screaming forever (but she does, James thinks, have the stamina to do enough screaming). Then Winnie pulls out her big gun: "Why don't we move to Washington?" she says.
"I don't want to move to Washington. All my editors are here," James says. And then he retrieves the remote control from under a chair, and goes back to Hercules.
Winnie and James never tell their friends about these arguments. On the weekends, when they're hiking or antiquing with their friends (everybody piles into somebody's car and they go "poking around" western Connecticut), they present a united front: They respect and admire each other and each other's work. They are best friends. Even when they all had that horrendous group discussion on Saturday evening (they all agreed the next morning that too much red wine had been consumed—four bottles between the eight of them—and vowed never to let that happen again) about what social class the were from and what social class they now belonged, Winnie and James' relationship remained firmly intact on the surface.
And it might not have. While Winnie's class background was established beyond a doubt—she came from a well-to-do Irish family, grew up in a 10-room colonial house on 20 acres in Pennsylvania where her father was a judge ("textbook, practically" James had said)—James' was not. His father owned three dry-cleaning stores on Long Island. That night, no one could agree on whether or not the fact that he "owned three stores" elevated him from blue-collar to white-collar.
James knows what is wrong with his life and his writing. He's been losing his drive at about the same rate he's been losing his hard-on.
The Shoe Department
On Winnie's birthday, James wakes up and is afraid. He's going to do something to Winnie. Something she won't like. And he's excited.
At noon, James go to Bloomingdale's to meet Winnie's sister, Evie. As he walks toward the shoe department, he realizes his worst fear has taken place—Evie is not there.
He stands in the middle of the shoe department, not knowing what to do. Everybody is watching him. He is on display (like a shoe). He picks up a shoe and puts it down. A salesman comes over. What kind of man is a salesman in a woman's shoe department? The man asks if he can help him. James says "No, I'm waiting for my wife. It's her birthday."
Why has he lied to the salesman? What if the man finds out that Evie is not his wife? He will think Evie is his mistress. What if Evie were his mistress? What if he were secretly fucking his wife's sister? (It could happen. Evie fucks everyone, has a new boyfriend every two weeks, sleeps with married men, sleeps with guys she meets in classes at the Learning Annex, at the snack bar in the Met.)
James thinks about leaving, about teaching Evie a lesson. But she might show up any minute. He sits down.
He tries to look comfortable. He's getting angry. When he was 3 or 4, he once got separated from his mother in Bloomingdale's. They were in the lingerie department. Pointy bras, girdles, all hanging above his head. He circled around and around, thinking he'd see his mother behind the next forest of bras. He sat down. He cried. He was more scared than he'd ever been before, or since. Angry, too. He thought his mother had ditched him on purpose.