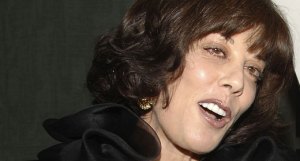 For over a quarter of a century, many have had to face the wrath—or even worse, the indifference—of publicist Peggy Siegal, as they jockeyed for invitations to her exclusive screenings. According to Variety's Jill Goldsmith, that is all a thing of the past—the wrath that is.
The last we heard from Ms. Siegal, it was fall 2003 and business was booming due to a proposed screener ban, which would increase the importance of her buzz-generating screenings. Despite her mellowing, business is still good: Ms. Siegal has 120 events planned for this year. She attributes the change in attitude to her new business partner, Bryan Bantry, an entrepreneur and Broadway producer.
"It's not that I was mean-spirited," Ms. Siegal tells Ms. Goldsmith. "I can be short-tempered because I am impatient. I'm like a kid obsessed; if you don't get an A you want to kill yourself." That's exactly what Harvey says!
Ms. Siegal was in such good spirits, she decided to spill the beans about her date with Mayor Bloomberg. "I was one of thousands of women who had a 'go-see' with (New York Mayor) Michael Bloomberg. That means a drink. Not an evening. Not buying dinner. He was thinking of running and I said, 'You should, and then you should get the film business really going.' And he said, 'I don't like movies.' And I said, 'What about filmmaking in New York City?'"
"He was so not interested in me."