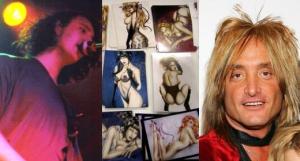 Mysterious musician deaths abound today. Quiet Riot's singer and Hawthorne Heights' guitarist both die of "unknown causes."
My Bloody Valentine take the cue from Radiohead and self release a digital LP.
Ian McEwan, Ali Smith, Norman Mailer have been nominated for the Bad Sex literary award which aims "to draw attention to the crude, tasteless, often perfunctory use of redundant passages of sexual description in the modern novel, and to discourage it."
CultureGrrl provides a handy round-up of art-related court cases.
Director Julian Schnabel and Lou Reed will discuss music and filmmaking at the Apple Store in Soho on Wednesday as they screen scenes from Mr. Schnabel's latest movie, The Diving Bell and the Butterfly. Line up early.