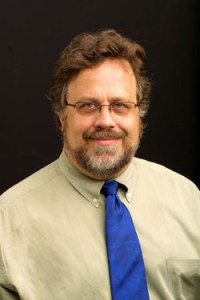 On Nov. 25, for the third consecutive Sunday, readers of The New York Times found that the paper's Op-Ed section, at the back of the Week in Review, stretched to four pages rather than its usual three.
"We lost space when we shrank the paper," Times Op-Ed page editor Andrew Rosenthal explained to Off the Record by phone on Monday, referring to the paper's August move to reduce the width of its print pages by one and a half inches.
That forced the Op-Ed section to cut the number of reader letters from an average of 15 per day to an average of 10, and gave it less space for guest Op-Ed pieces. As a result, Mr. Rosenthal said, executive editor Bill Keller offered to give the section an extra page on Sundays, when Op-Ed usually runs the pieces it wants exposed to the widest audience.
Back in August, when the smaller paper debuted, Mr. Rosenthal complained to The Observer about his cramped quarters: "Letters and outside Op-Ed pieces are critical to our opinion pages. … It's not enough to tell our readers to go online."
But he appeared somewhat mollified by the extra Sunday page. "I'm not in the habit of looking gift horses in the mouth," he said.
Mr. Rosenthal said the extra page a week has allowed the section "to give newspaper readers a taste of what we're doing online." To wit: All three expanded Sunday Op-Ed sections have included a new feature—a sampler of readers' comments from the Times' online stories and blogs, called Op-Extra.
But it's still tight: In part responding to the reduced real estate during the week, he said, the section's guest Op–Eds have tended to be shorter—many as brief as 400 words.
"There's something to pithy," Mr. Rosenthal said. "People on the Internet think they invented pithy.
"People on the Internet think they invented a lot of things," he added.