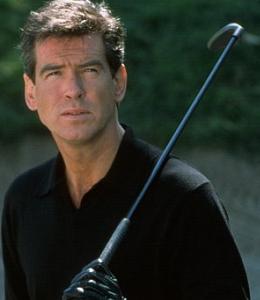 Basic Instinct and Showgirls director Paul Verhoeven is making his first Hollywood film since 2000's Hollow Man.
The Dutch filmmaker is set to direct Pierce Brosnan in a sequel to the 1999 remake of The Thomas Crown Affair.
Tentatively titled The Thomas Crown Affair 2, the MGM project is based on the 1964 movie Topkapi and the novel The Light of Day by Eric Ambler. It has been in development since 2002.
Ambler, who wrote The Light of Day in 1962, is thought by many to be the father of the contemporary spy novel, but think more Graham Greene than John Le Carre. The first of the two Brosnan Crown Affair movies was also based on The Light of Day, so what's left for the sequel remains to be seen.