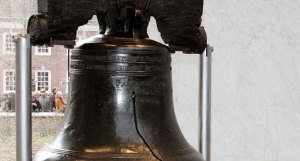 Even the developers at a Municipal Art Society panel held Tuesday night seemed a little overwhelmed by the popularity of New York and its consequences—and these were developers, speaking on what could be called "Developers Night" in the series of programs held in conjunction with the Jane Jacobs exhibit.
Douglas Durst, co-president of The Durst Organization, declared that congestion was significantly adding to construction costs by delaying deliveries and complicating logistics. (Just you try to get that concrete to its destination before it hardens.) Greg O'Connell, the Red Hook developer, complained—if it could be called complaining—that his buildings were fully rented and he could no longer accommodate his retail or industrial tenants when they want to expand. At one point, New York Times reporter Charles Bagli, who was moderating, squirmed in his seat while recounting a lengthy trip through the intersection of Atlantic and Flatbush avenues in Brooklyn on a Saturday afternoon. ("What an idiot I was…. And then driving back, we were like lemmings: We went back through!")
Perhaps it says something that the one participant who seemed most gung-ho about the success of New York City spends a lot of time outside of the five boroughs: Eugenie Birch, a former New York City planning commissioner and current head of the Department of City and Regional Planning at the University of Pennsylvania School of Design. "Go to Philadelphia," she said. "It's a wonderful city, but they would die to have the problems that we have."
Um, we did try to go there once, but you know, as W.C. Fields said, it was closed.