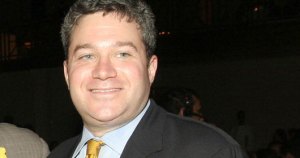 Council member and Hillary Clinton volunteer Bill de Blasio will be joined in Iowa by Jonathan Bing, an Upper East Side Assemblyman who will is heading to Davenport on Jan. 1 to do his part.
"They asked me to do some driving of supporters," said Bing, speaking from from North Carolina, where he's visiting in-laws.
Bing, who said he was in Iowa twice before for non-political reasons (interviewing for a federal clerkship right after law school, and once for a road trip) said that as an elected official, he can offer Iowans a unique perspective on Clinton.
"I think they're looking for volunteers of every stripe," said Bing. "People like me, who can speak to her accomplishments here and how it'll translate for them out there."
I asked him about the risks of importing New Yorkers to make the case for Hillary to Iowans.
"I don't think they have the negative image of New York," he said. "Their attitudes of New Yorkers are very supportive, especially since 9/11,"
"We took a hit for the country, and because of the decline in crime, people see it's not a scary place to live anymore," he said.