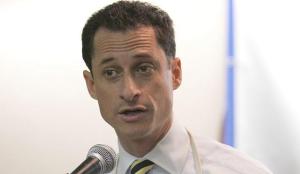 Frustrated by what they regard as press under-attention to negative storylines about Barack Obama, the Clinton campaign is absolutely committed to taking Obama to task on the non-committal "present" votes he cast as a state senator in Illinois.
As expected, that was the message to come out of a Clinton campaign conference call on Dec. 20 in which the Clinton press team and some surrogates used the votes to attack Obama's courage, ambition and experience.
Representative Stephanie Tubbs Jones of Ohio started by mocking Mr. Obama for his "present" votes.
"Yes or no should be an easy answer," she said, adding that the reason the campaign was so focused on this issue was that the "President of the United States needs to take a tough stand on tough issues — not to say 'I'm here.'"
Representative Anthony Weiner of New York offered especially biting remarks, even bringing up the recent controversial comment of President Clinton regarding the risks inherent in voting for Mr. Obama.
"Clinton correctly framed this as something of a roll of the dice," said Mr. Weiner.
He then questioned Obama's experience and leadership, saying that voters are "learning more and more" that Mr. Obama "took what many of us in public life would call the easy way out."
He said that Mr. Obama's present vote on issues like abortion "raises a lot of questions" and that Mr. Obama was unique for landing "in this kind of vague center."
Mr. Weiner then wondered if it was part of "a strategy by the senator to try and have an intentionally vague record going forward."
He also reflected the frustrations of the Clinton campaign with the press for not more aggressively pursuing Obama by pointing to the "scant" information about him.
The Clinton campaign also tried to counter the notion that Mr. Obama's present votes were part of a structured strategy among Democrats in the Illinois legislature, pointing to certain bills where he was the only one to cast such votes.
To that end, the campaign's communications director, Howard Wolfson, chimed in, questioning "those instances when he was the only one who voted present."
"Whose legislative strategy" was Obama following, Mr. Wolfson asked. "For whose benefit was it designed?"
The Obama campaign moved quickly to slot the latest criticism into the broader theme of late-in-the-day Clinton negativity. In reaction to the Clinton campaign's present-vote conference call, spokesman Bill Burton released the following statement: "These latest politically motivated attacks from the Clinton team, in the middle of their "likability tour," come at the eleventh hour of a closely contested campaign in which Obama is rising in the polls and picking up key endorsements. Illinois leaders have been clear that voting present was part of a legislative strategy that secured victories for key progressive groups – this wasn't ducking, it was leading."