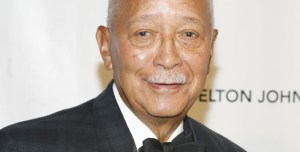 In the midst of increasingly frequent rumors about a presidential bid, Michael Bloomberg held his annual prayer breakfast at the New York Public Library this morning, giving Democratic Mayor David Dinkins a shout-out from the podium.
Afterwards, I asked Dinkins about his feelings about a Bloomberg run.
"I'm a big fan of the mayor, I like him a lot," he told me. But he added, "I stay with my friends. Hillary and Bill Clinton supported me, and I will support them."
I asked him what he would do if she wasn't the nominee.
"Then, that's a whole other question," he replied.