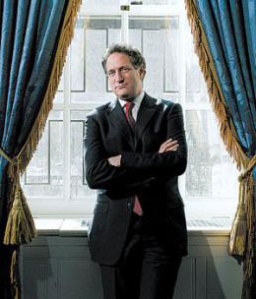 In February of this year, The Observer's Matthew Schuerman sat down with Daniel Doctoroff at City Hall to discuss his policy achievements and his goals for the last couple of years of the Bloomberg administration. Mr. Doctoroff on Thursday announced that he was resigning as deputy mayor of economic development and rebuilding to become president of Bloomberg L.P.
We will have exchanges on various topics from that February interview throughout the day. The complete interview, "Modern-Day Robert Moses," can be read here.
Location: What do you think when people compare you to Robert Moses?
Mr. Doctoroff: That is always a little odd. I don't think that any comparison between the period that Moses was active and today is really that relevant. The biggest difference is the need for community input.
With very few exceptions, we have really made an effort to reach out to local communities and understand their needs. Moses was a believer that it was experts who were able to divine what was best for the community or the city on the whole.
Location: You said there were a few exceptions?
Mr. Doctoroff: Those that go through the state process.
Location: Well, what do you think about that? Atlantic Yards, in particular?
Mr. Doctoroff: I think in that case there was an enormous level of community input. There were hundreds of meetings and enormous outreach to community leaders. The difference was that it was not submitted to a vote of the City Council. In that case, you had a local Council member who was not in favor. On the other hand, you had the majority of the Council—I can't say this with 100 percent certainty—that wants it.
The Council shows deference to the local Council member, but it has also demonstrated an ability to see needs of citywide import and to respond accordingly. I don't think the response would've been any different.