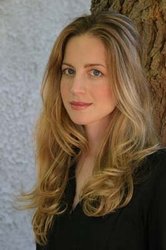 Joe Bruno doesn't think N.Y.R.A. deserves what Eliot Spitzer wants to give it.
Fred Siegel's debate with New York Times columnist Gail Collins about Rudy Giuliani draws a crowd on Brian Lehrer's website.
Courtney Gross points out that the M.T.A. budget is one of the first issues on which Michael Bloomberg and Christine Quinn have disagreed.
Transportation Alternatives wants the city to raise the price of street parking.
In the comments section, council candidate Bob Zuckerman has a lively debate with critics.
The G.O.P sends its first anti-Hillary mailing in Iowa.
The Concord Monitor would like to draw your attention to Rudy's laugh, for a change.
David Yepsen asks himself a number of questions, and then answers them.
Liz reports on the flap over pictures of Jesse Jackson with the City Council.
Apparently, Ron Paul's reach goes all the way to Oslo.
Time compiles a "Top 10 Political Gaffes of the Year" list, with video.
Ben has a piece of Iowa independent direct mail from Emily's List, supporting Clinton.
We're Number One, apparently. (Congratulations, Matson.)
And pictured above is Jennifer DeFrancisco, daughter of Republican state Senator John DeFrancisco of Syracuse, who plays Jack Nicholson's daughter in The Bucket List, a new movie directed by Democratic activist, Rob Reiner.