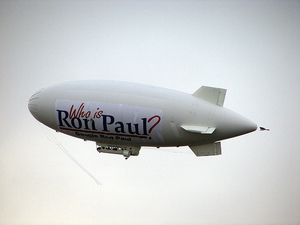 Bill Thompson is demanding George W. Bush give New York City more counterterrorism funds.
Hillary Clinton wants voters to know she did not approve Bill Shaheen's statement about Obama and drugs.
The Independence Party (full of Bloomberg '08 cheerleaders) is having a fund-raiser.
A Long Island developer joins John McCain's Jewish Advisory Committee.
John Kaehny makes one final sales pitch for congestion pricing.
State Senator Neil Breslin will not run for Michael McNulty's congressional seat.
A Rasmussen poll puts Giuliani in third place in Florida.
Hillary Clinton begins a five-day "barnstorming" of Iowa on Sunday.
Obama pens an op-ed for the newspaper of the University of Iowa.
Ben has a not-particularly-independent ad from a group that supports Edwards.
Clinton earns the endorsement of an Iowa congressman.
The Post thinks it important to note that Riker's Island inmates benefit from keeping the base transit fare at two dollars.
There's that word again from a Democratic presidential campaign: "silly."
And pictured above is the Ron Paul blimp, which launched today.