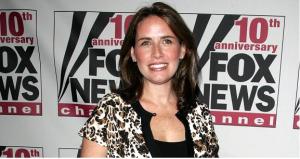 For the rest of the week Fox Business Network's "Money for Breakfast" will be served up with a side order of McDonald's.
To wit: today through Friday, Fox Business Network's Alexis Glick will be conducting a three part interview with Joe Skinner, McDonald's Vice Chairman and CEO.
The interview, according to the press release, was filmed in one of McDonald's "flagship" restaurants in Oak Brook, Illinois, and promises to touch upon a range of issues facing McDonald's, including branding, global expansion and the fast-food chain's "entry in the coffee wars."