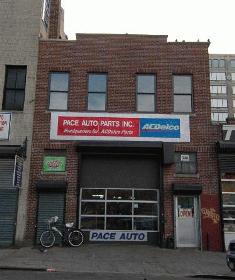 Sam Chang is at it again!
According to public records, the voracious developer has snatched up yet another plot of land, this time in Hell's Kitchen, paying $6.6 million for the current Pace Auto Parts Inc., building at 548 West 48th Street.
What will become of the lot?
Another hotel?
Condominiums?
A condo-hotel?
Stay tuned.