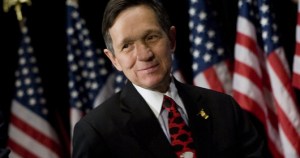 The communications director for freshman state Senator Andrea Stewart-Cousins of Westchester is leaving his job for a position on Dennis Kucinich's presidential campaign.
Tom Staudter, who formerly wrote about music, just sent out an email announcement:
Serving three remarkable political leaders like John Hall, Andrea Stewart-Cousins and Dennis Kucinich in one year means this fortuitous vagabondage has given me an opportunity to work and acquaint myself with many new individuals. Thank you, all, for the help and kindnesses you've afforded me along the way.
Best wishes for the New Year.
Tom Staudter