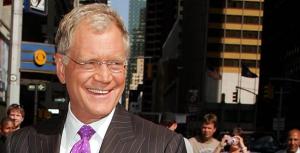 There may be no end in sight to the writers strike, but the late-night shows could soon be back on the air anyway.
The Writers Guild said over the weekend that it would be willing to sign individual agreements with media companies, and the independent company that owns The Late Show with David Letterman said it plans to take advantage of that move to work towards a deal, according to several reports.
Meanwhile, The Wall Street Journal, citing two sources close to the shows, reports that NBC will likely announce this week that The Tonight Show with Jay Leno, and Late Night with Conan O'Brien will return, without writers, as early as the week of January 2. And, says The Journal, Jon Stewart's and Stephen Colbert's shows on Comedy Central will likely also cmoe back, again without writers, the following week.
We're guessing the only people who aren't happy about the news are these guys.
UPDATE: NBC has officially announced that Jay Leno's and Conan O'Brien's shows will return to the air January 2, with or without writers.