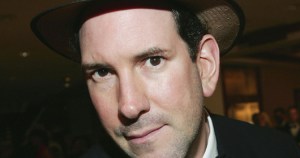 Something to keep in mind as Matt Drudge continues his effort to take down Mike Huckabee: Huckabee poses the most immediate and serious threat to Mitt Romney.
As John Harris of the Washington Post first reported in October 2006, Drudge has an unusually close relationship with a senior Romney strategist, Matt Rhodes:
Last year, a delegation of RNC officials flew to Miami Beach, where Drudge lives, for a dinner at the Forge steakhouse to introduce the Internet maven to Matt Rhodes, the party's new opposition research director.
During his time at the RNC, Harris suggests, Rhodes was the G.O.P.'s main conduit for funneling potentially damaging research on Democrats to Drudge.
A year ago, Rhodes signed on to Romney's campaign. Since then, Drudge-watchers have noted Drudge's consistent refusal to hype–and in many cases to even mention–negative stories about Romney. But now Huckabee threatens to blow Romney's nomination strategy. Since last week, Drudge has unleashed a torrent of screaming, anti-Huckabee headlines, culminating in today's "exclusive" (which cites one unnamed Democrat) about the Democrats' supposed hope that Huckabee will emerge as the G.O.P. nominee.