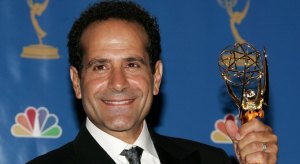 With no end to the writers strike in sight, NBC is tapping into its cable sister station USA's hit shows Monk and Psych to fill out next year's spring schedule. The two shows run as a two-hour block on USA on Friday nights, are set to return with new episodes on the cable network Jan. 11. Those episodes will then air on NBC on Sunday nights beginning in March, according to the Hollywood Reporter.
"These two tremendously popular USA series are a great fit with NBC's current programming strategy and brand," said Ben Silverman, co-chairman of NBC Entertainment and Universal Media Studios.
Added fellow co-chairman Marc Graboff, "It's a win-win situation. The shows, both produced by our own Universal Media Studios, receive additional exposure while providing great programming for NBC."