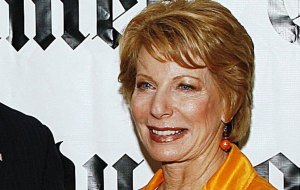 HarperCollins will publish a new book by Gail Sheehy about family caregiving, scheduled for 2009, the company announced yesterday.
According to two publishing sources, the book went for a sum in the high six figures; one of the sources placed the exact dollar amount between $800,000 and $900,000. The agent who represented Ms. Sheehy, Richard Pine of InkWell Management, declined to provide any specifics on the deal, and Mary Ellen O'Neill, the acquiring editor, did not immediately respond to a request for comment.
The book, tentatively titled The Caring Passage, will "examine the many stages of caregiving that range from shock and mobilization to reclaiming one's own life," according to a press release. The book will appear under the Wellness and Lifestyles imprint of Collins, a division of HarperCollins.