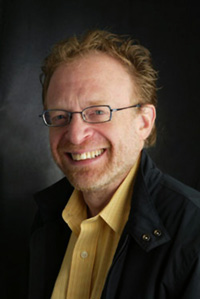 Last week, New York Times executive editor Bill Keller announced in a staff memo that the editor of the paper's Book Review, Sam Tanenhaus, would also head up the Week in Review section.
Some reacted to the appointment of Mr. Tanenhaus at Week in Review—where he replaces Katherine Roberts, who'll move to a senior editorial job at NYTimes.com—with concerns that the quality of the Book Review could decline as its top editor is pulled in two directions. The move comes at a time when many national papers have either been folding their book-review sections, or merging them into other sections. And a few weeks ago, Mr. Keller had announced that the paper would seek to fill new jobs from within.
"It certainly signals the demise of newspapers, that they would have two such important sections run by one person," said one publishing executive at Random House. "It reflects how unimportant books seem to be at The Times."
Mr. Keller had already prepared for that response from the book world in his memo announcing the news: "Nobody should mistake this for a diminution of enthusiasm for either the Book Review or for the Week in Review," he wrote.
There's no doubt the move is unusual. While there are some editors who head up multiple sections—Trip Gabriel oversees the Thursday and Sunday Styles sections, while Trish Hall runs Real Estate, Dining, and Home—it is rare for the paper to employ one person to head up two major Sunday sections of the paper. Not since the days when there was a Sunday editor—most recently, Max Frankel in the 1970's, according to a spokeswoman—who oversaw everything from the magazine to the Week in Review, has it happened.
Mr. Keller told Off the Record in an e-mail that the idea initially came from Jill Abramson, the paper's managing editor. Mr. Keller first broached the idea at an Oct. 1 dinner with Mr. Tanenhaus and Ms. Abramson. "It was a bolt out of the blue," said Mr. Tanenhaus.
Though Mr. Keller admitted that asking one person to run two sections with separate staffs is a departure from recent Times tradition, he played that up as a feature, not a bug. "What we're trying with Sam is something new," he wrote. "Which is part of the appeal."
"Sam has the Book Review humming along, with very strong deputies in place, and he seemed a little restless for a new challenge," Mr. Keller wrote.
The old challenge was pretty big. In a speech at Harvard earlier this year, Barry Gewen, a longtime editor at the Book Review, described the section's top editor as "a sitting target for every disgruntled author, agent, editor, publisher, you name it—and constantly the center of the attacks."
"In my experience, the Book Review was a full-time job," said Charles McGrath, Mr. Tanenhaus' predecessor as editor of the Book Review and at present a writer-at-large for the paper. "The fact that [Sam] can do both proves he has a more compartmentalized brain."
Mr. Keller believes Mr. Tanenhaus is capable of pulling it off. "Not every editor could do this kind of stretch, but one of Sam's talents is to assemble and inspire a great team, give them strong conceptual guidance, and let them show their stuff," he said in an e-mail.
"Sam knows what he wants the Book Review to be, in terms of its intellectual quality and its cultural impact, and his standards are clear," said Dwight Garner, a senior editor. "But he isn't the kind of head coach that needs to call every play—or even most of them."
"There's a general misconception that these sections are one-person operations," Mr. Tanenhaus himself told Off the Record, echoing his marshal. He said he's willing to log the extra hours to maintain the quality of both sections, which means much longer Fridays, when Week in Review closes. ("My daughter is 15 and she doesn't talk to me anyway," he said.)
And, Mr. Tanenhaus said, it may open another door for news coverage for publishers and authors. "This is a very good potential development for publishers," he said. "The conversation that goes on about politics and culture is often generated by the interesting books coming out."
Asked if that meant authors would have a larger voice in his Week in Review—which has recently been a platform for Times reporters to write analytical stories and first-person accounts–Mr. Tanenhaus said, "That's something we all have to talk about."
—additional reporting by Leon Neyfakh