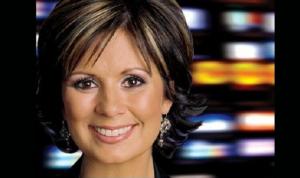 New executive producer Shelley Ross continues to shake up CBS' The Early Show, which for some tmie now has been stuck in third place in the morning news battles.
Today, CBS announced that they've added a new anchor to the tag-team cast: Maggie Rodriguez, who has been co-anchoring the Saturday version of the show since June.
The move comes right on the heels of the departure last week of anchor Hannah Storm.
TV Newser also reported today that the show will unveil a new set in January. In the meantime, CBS will broadcast the show out of Katie Couric's digs–aka Studio 47.