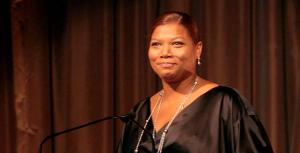 Since the Writers Guild of America denied the People's Choice Awards a strike waiver, producers of the Los Angeles ceremony worried if celebrities would show up to the extravaganza. So they nixed their original plan to tape a ceremony at the Shrine Auditorium and instead will offer a series of pre-taped clip packages featuring honorees receiving their awards. Queen Latifah will remain as host but now shoot her segments from a soundstage.
CBS will still air the revised show on Jan. 8 at 9 p.m., as previously planned.
As part of the revamped structure, the awards show is now soliciting fans to submit questions they'd like to ask stars. In their acceptance remarks, winners will also be asked to answer some of those inquiries.
"For 34 years, the People's Choice Awards has been the show that lets the voice of the fans be heard," kudocast prexy Fred Nelson said. "With the reinvention of People's Choice, we're allowing entertainment enthusiasts to have even more influence on the show. In addition, the new approach will give fans a more personal glimpse into the lives of their favorite actors and musicians."
A spokesman for the People's Choice Awards said the org was still negotiating its exit from the Shrine Auditorium and working on downsizing the production from a live awards show filled with celebs and VIPs in attendance to a smaller, pre-produced affair taped without an audience.
: