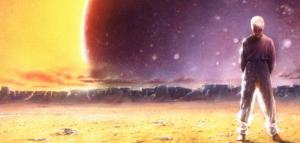 Late-night shows are hemorrhaging audiences because of the WGA strike.
Why we have lots of love, but no respect for science fiction? After all, isn't it all coming true at last? "A collapsing environment, a hyperconnected world, suicide bombers, perpetual surveillance, the discovery of other solar systems, novel pathogens, tourists in space, children drugged with behaviour controllers…In such a climate, it is the conventionally literary that is threatened, and SF comes into its own as the most hardcore realism."
The first six minutes of Warner Bros.' The Dark Knight, the next Batman movie, will appear as a preview in Imax theaters before the studio's I Am Legend, which opens Dec. 14.
Lost and One Tree Hill star Blake Bashoff will make his Broadway debut later this month as the ill-fated Moritz in the Tony Award-winning musical Spring Awakening at the Eugene O'Neill.
Art Fag City: 'Several sources tell me the really ugly overpriced art at many of the larger fairs isn't selling. Normally statements like this wouldn't be a conversation piece, but today, it inspires the question, 'Is the party almost over or are collectors just not that dumb?'"