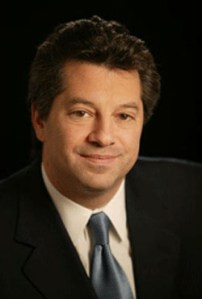 For years, New York-based SL Green was something of an iconoclast among the city's largest office landlords, playing around with millions of square feet of Class B office space to make its fortune.
Now the firm has taken two prime Class A buildings in one of the biggest transactions of the year, agreeing late last week to buy Citigroup's two-building complex at 388-390 Greenwich Street for $1.575 billion. The purchase serves as a glaring symbol of the company's about-face of recent years, as CEO Marc Holliday has sought to trade SL Green's long mediocre roster for one filled with heavy hitters. Unloading almost two dozen prewar office buildings into the hands of other landlords in the past half-decade or so, SL Green has splashed its portfolio recently with gems like 100 Park Avenue and One Madison Avenue. The Greenwich Street deal, which has not yet closed, seems to have been the match of a fitting pair—Citigroup has been selling off its real estate holdings in Manhattan, getting out of the landlord business. It signed a 13-year lease with SL Green for the entire two downtown buildings, and the sale promises a steady, long-term return for the landlord.
The deal has been watched for weeks, viewed by some as a bellwether of the climate for giant building sales in a time of limited credit. The final price, after weeks of bidding and negotiations, was less than some had imagined the complex would sell for, but, at $598 a square foot, it's hardly a pittance for downtown.
A decade ago, such a purchase by SL Green would have seemed highly unlikely and out of character, as the public company stayed with what was familiar: large holdings of Class B buildings, which it often renovated to drive rents upward.
Mr. Holliday, at SL Green's annual investor's conference Monday, dubbed the company's approach of recent years the "pruning of the prewar Class B buildings," a centerpiece of its strategy.
"We've sold 23 buildings," Mr. Holliday told investors. "They were buildings that were very strategic for us along the way, because we bought them, added value, leased them up and then harvested those gains."
Of course, not all has been smiley this year, by any means, for the city's most active real estate investment trust. Even before the credit crunch really began, the company's stock—like that of many real estate firms—was falling significantly, diving even further once the subprime mess spilled over into the broader financial markets this summer. Dropping from a high of $158.86 a share in February, the stock this week is hovering around $100 a share (the stock hit a 52-week low of $95.17 late last month).
The investment sales team of Scott Latham, Richard Baxter, Jon Caplan and Ron Cohen at Cushman & Wakefield represented the sellers on the deal. They would not comment. SL Green has a minority partner on the purchase in Canadian investment firm SITQ.