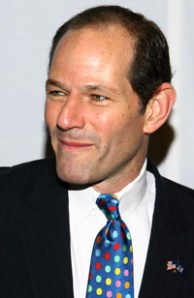 As the Daily News reports, Eliot Spitzer said yesterday that after he goes in front of the state Commission on Public Integrity, he'll release his testimony.
That seems to contradict what the governor told the Buffalo News last week: he is prevented from releasing his testimony by the rules of the commission.
Neither is automatically true.
As Liz notes, Spitzer will only have a copy of his transcript if he's charged with wrongdoing by the commission. Should that happen, he is free to release it.
But, as Commission spokesman Walter Ayres told me, "If we determine there's no violation of the law, everything that goes before [the commission] is confidential."
And either way, Spitzer may release handwritten notes he takes during the proceedings.