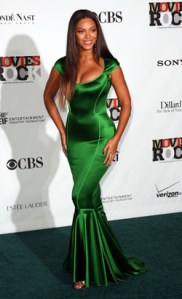 The man who co-wrote the shiniest pop song of the year, Beyoncé's "Irreplaceable," happens to be a polite, bald, lean, inspired Norwegian named Tor Erik Hermansen. Two years after coming to America, Mr. Hermansen just bought his first New York apartment, a 2,469-square-foot loft at 109 Greene Street.
He closed earlier this month, city records show, for $3.65 million.
"Me and my wife, we both love the streets, the buildings down there, the fact that there are no high-rises," Mr. Hermansen told The Observer from Oslo, where he's celebrating the holidays.
Even though he makes up half of the hip-hop/R&B production duo Stargate—which is nominated for the Record of the Year Grammy for that Beyoncé hit, and which has its own space in Jay-Z's new Roc the Mic studios on West 27th Street—Mr. Hermansen won't have a big music system in his new SoHo loft.
"We have an apartment in Oslo too, a more traditional apartment, and whenever we have guests they're so deprived: a tiny Sony in a corner! They think it's not worthy of a record producer."
The apartment will have art by up-and-coming Norwegians, he said, and his wife, a writer, will definitely have enough space for her books. "That might be what you notice first. Then all my records and awards and all that stuff"—he paused here to think—"I'm not sure if I'll keep all that, that's a studio thing."
As poppy recompense, the apartment comes with a Jacuzzi and dressing room in the master-bedroom suite; a wine fridge; and a gas fireplace in the 12-foot-tall living/dining room. Plus, the place is technically a triplex, with the master suite downstairs alone and two more bedrooms up together at the top.
Yet when asked why he liked the apartment, Mr. Hermansen talked about his 2-year-old daughter: "The choices for her are incredible. I mean, you have the museums, you have parks, you have playgrounds—you have all these places, activities and things that cater to children. It's very easy to arrange play dates."