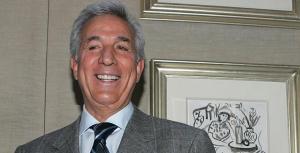 Governor Spitzer has nominated a bond lawyer to fill the vacancy at the Port Authority of New York and New Jersey caused by Vice Chairman Charles Gargano's resignation: H. Sidney Holmes, III, a senior partner at Winston & Shawn LLP who was an advisor to the Governor's transition team.
Says the announcement:
Mr. Holmes served as bond counsel to the New York City Industrial Development Agency on transactions such as the USTA National Tennis Center expansion, the development of cogeneration electric power facility at the Brooklyn Naval Yard, the development of Terminal One at JFK International Airport and the construction of the Bank of America Tower at One Bryant Park.
Mr. Gargano recently resigned and is being considered for the U.S. ambassadorship to Austria.