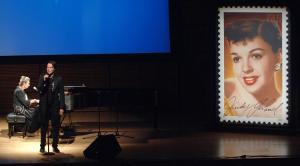 It may be a dark time for rock 'n' roll, but things are looking up for rap.
Ghostface Killah got RZA to agree to push back the highly anticipated fifth studio album, 8 Diagrams, of the Wu-Tang Clan—the hip-hop collective to which they both belong—a week, so that he could release his third album in two years, The Big Doe Rehab, today. It's been hit or miss for the Staten Island rapper all of his career, but with such talent, even his "misses" are worth a gander. (Our own Gabe Boylan thinks so–read his review here.)
Meanwhile, Capital Records is set to release a reissue of N.W.A.'s seminal rap album Straight Outta Compton, on the eve of its 20th anniversary, and a collection of the late N.W.A. rapper Easy-E's collaborations and solo tracks. The latter boasts work with Dr. Dre—another N.W.A. member—MC Ren—him too!—and Bone Thugs-N-Harmony, who were last popular around 1997 …
… about the same time when Wyclef Jean released Carnival. Now, Jean is looking to catch lightning in a bottle again with Carnival II, an album for which he must have called in every favor he had. Paul Simon, Mary J. Blige, Norah Jones, Shakira, and plenty of others make appearances. But can he really be forgiven for bringing back Guantanamera?
If you missed them live, both Rufus Wainwright's song-for-song interpretation of Judy Garland's 1961 show at Carnegie Hall and Daft Punk's Alive 2007 are now available on CD. I think I'll just wait for the mash-up.
Chris Schlarb has an album coming out today, as well. Who is Chris Schlarb, you might ask? Well, according to this rather long bio from Asthmatic Kitty, his label, he's a 30-year-old divorcé with two kids and a lot of time on his hands. The musician's debut album, Twilight and Ghost Stories, is four years in the making, inspired by the impulse to record the sound of rain falling outside his Long Beach apartment: "Calling upon a diverse number of collaborators, Chris began to solicit musical phrases, incidental conversations, stories and textures." Castenets frontman Ray Raposa and Sufjan Stevens contributed to the effort. What's left? 40 minutes of avant-garde bliss. (Is that an oxymoron?)