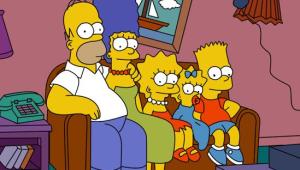 Today is Simpsonfest in Manhattan. Fox has painted the town yellow to promote the DVD release of the big screen version of their television show. Anyone in Midtown will find it difficult to miss the yellow-jacketed street teams, the "Simpsons on Ice" show at Bryant Park, the giant inflatable Homers and the Empire State Building lit up yellow (the first time the landmark has changed its appearance for movie promotion), according to Variety.
More than just a name for a one-day marketing event, the "Simpson-izing of Manhattan" is apt shorthand for Gotham's newly enlarged role in the movie landscape.
…
The stunt comes on the heels of the weekend's $77.2 million B.O. launch of "I Am Legend," which starred Gotham onscreen and off. It caps 2007 as a year when New York — as location, as marketing canvas and as creative wellspring — reached boom levels arguably not seen since at least the 1980s heyday of "Ghostbusters," Gordon Gekko and Spike Lee.
It isn't that filmmaking in Gotham or the ad biz have only recently materialized. It's that the marriage of mass appeal and the ability of large-scale productions to be mounted here has turned Gotham into a reinvigorated production and promotional hotspot.