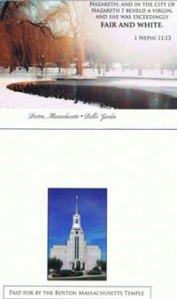 Even Rudy Giuliani showed up in Iowa this weekend, where the candidates are delivering their "closing arguments" in the days leading up to the January 3 caucuses.
John Edwards, for example, chose this moment to swear that there will be no lobbyists in his cabinet and Hillary Clinton emphasized the danger she faced as a First Lady.
In something of a turn, the main battle in Iowa seems to be between Edwards and Barack Obama, and their attacks on each other have increased accordingly. Edwards said in an interview Friday that Obama is living in "never-never land" and Obama blasted Edwards for allowing "Gilded Age" fortunes to support him even as he railed against economic disparity. The Washington Post reports the two candidates are fighting over who is the real agent of change.
Obama's crowd outnumbered Edwards' in Des Moines. But later in the weekend Edwards outdrew Obama, and with all locals, according to Marc Ambinder, who also notes that one campaign has started calling him the "size guru."
But Obama is still fighting Hillary Clinton, now via a robo-call accusing her of launching "misleading attacks," reports Ben.
And all three top Democrats think they are the most "electable."
The Republican competition is considered slightly less close, but still undecided. The Des Moines Register says even though it's perplexing, John McCain may come in third or fourth place in Iowa.
The main fight, however, is still between Mike Huckabee and Mitt Romney, and it's turning ugly. The Caucus blog declares there's "No More Mr. Nice Guy" from Mike Huckabee, and reports the candidate flatly calling Mitt Romney "dishonest." A group supporting Huckabee, which had previously conducted robo-calls, has now released a T.V. ad blasting Romney. Noam Scheiber has more on Romney's final days in the state. (He also reports that John Edwards will kick your ass).
All the candidates in Iowa are digging deep for new voters because, for Democrats in particular, the caucus winner will depend on turnout, according to the Boston Globe. Meanwhile, the Waterloo-Cedar Falls Courier doesn't seem to think Iowans are nearly as excited about the caucuses as the campaigns.
David Yepsen examines all the candidates for that elusive concept: "electability."
Lots of new Iowa poills emerged over the last two days. Lee Enterprises has a three-way tie among Democrats in Iowa (Clinton just one point behind Obama and Edwards) and Huckabee beating Romney 34 percent to 27 percent. McClatchy/NBC shows a similar Democratic tie, but Reuters/Zogby/CSPAN has Hillary ahead and Edwards three points behind Obama. Robert Novak reports that while public polls have Huckabee leading Republicans in Iowa, private polls have Romney ahead. An American Research Group Survey released Saturday supports that claim, as does a McClatchy/MSNBC.
The Washington Post offers some tips for decoding the poll deluge, and Ben has a chart showing the reliability of various pollsters.
Campaigning slowed in that other imminent primary state, New Hampshire. John McCain pretty much had the state to himself this weekend and Selena Zito says the he has "all the buzz" there. He was undoubtedly bolstered by endorsements from both the Nashua Telegraph and the Concord Monitor, which also endorsed Hillary Clinton.
McCain and Romney's political ads continue to battle each other in the Granite State as the competition between them grows sharper. When asked how he intended to respond to Romney's attacks, McCain said, "Never get into a wrestling match with a pig. You both get dirty–and the pig likes it."
The L.A. Times reports that the war for New Hampshire's independent primary voters has pitted McCain against Obama.
And although Hillary was in Iowa, Bill Clinton spent the weekend in New Hampshire, selling his wife's ability to manage emergencies.
In continued analysis of Benazir Bhutto's assassination, the Washington Post editorial board looks for the winner of the "Pakistan Test" and determines that John Edwards sailed through, while Mike Huckabee failed.
Still, Marc Ambinder thinks Huckabee's foreign policy problems may not matter, even as Jonathan Martin wonders if the former Arkansas governor can hang on.
Obama defended against Clinton's accusation that he was "politicizing" Bhutto's death.
In other presidential contest news, North Dakota Senator Kent Conrad endorsed Obama.
The AP took on Giuliani's claim of credit for cleaning up Times' Square and found it lacking, while The New York Post reports 9/11 families' reaction to Rudy's new ad.
And in very big news for the Michael Bloomberg-for-president crowd, a dozen leading moderates from both parties, including the mayor, will meet at the University of Oklahoma next week to talk about a "government of national unity."
Steve Forbes also said of Bloomberg's candidacy (in an interview with Wolf Blitzer about Rudy Giuliani), "He may have blown hot and cold on it, short-term. But he's itching to do it."
Closer to home, Bloomberg is devising a new way to define poverty while state Senator Carl Krueger is pushing for a full environmental review of the mayor's Coney Island plans before they are approved by Albany legislators.
In other New York news:
Eliot Spitzer declares his support for "more disclosure" when it comes to lawmakers' outside work.
Liz and Joe Mahoney conclude that even Spitzer himself seems to agree that "a better 2008 depends largely on how much he can rein in his aggressive, prosecutorial instincts and learn the art of negotiation."
Michael Daly is not happy that Madison Square Garden is charging the N.Y.P.D. six figures to rent the venue for the police academy graduation.
New Jersey is set to lose a House seat and New York will lose two, thanks to population decreases.
Ray Kelly has ordered a high-ranking police official to get his taxidermy collection out of the office.
Building workers will not strike.
Not everyone thinks Councilman Lew Fidler should be attacking predatory lending.
David Yassky and Eric Gioia called on Bloomberg over the weekend to make sure that water taxi service across the East River does not shut down for four months out of the year.
And the New York Times turned some heads when it announced it is hiring Bill Kristol as an op-ed columnist.
Finally, pictured above is a faux Christmas card purporting to be from Mitt Romney that hit mailboxes in South Carolina this week.