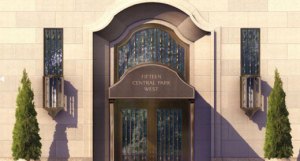 Russian-born technology mogul and Bay Area resident Nahum Guzik spent $4.2 million on Unit 10L at 15 Central Park West, according to a property deed filed today. Mr. Guzik is also an arts patron. According to the Web site of Chamber Music San Fransciso, he funds a sort of American Idol for the classical set:
Every year, music schools throughout Russia groom their finest students to compete for scholarships granted by the Guzik Foundation. A handful of these, the best of the best, are chosen to be Guzik Foundation Award Winners. The Award Winners receive prizes including performances, recording contracts, and cash. And it is this elite group, the cream of young Russian talent, who will perform in San Francisco in February.
The Plaza–Manhattan's other new fabulously amazing condo–has had its fair share of Russian buyers, but Mr. Guzik is the first first Russian-American that we know of to close on a condo at 15 Central Park West.