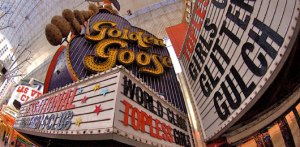 BEAUTIFUL CHILDREN
By Charles Bock
Random House, 432 pages, $25
There's a lot of noise already about Charles Bock's first novel, Beautiful Children. It was there already before I began reading. I was at liberty to go to the book's Web site, the sheer empty-headed monotony of which at last drove me to start reading the book itself. As I advanced, I saw (in Interview magazine, its "Falling in Love With America All Over Again" special issue) that Mr. Bock's parents owned a pawnshop in Las Vegas, which gave the kid access to all that city's wonders. The same promo (it's called Writer Spotlight, but it's an ad) shows Mr. Bock as a nerdy-looking dude who can be made cool in the right lighting and the right clothes (blazer by Boss Selection, shirt by Boss Black, jeans by 7 For All Mankind). Mr. Bock stands there in the picture trying to be helpless or looking like a suspect in a police lineup. But he looks too smart to be so foolish. Surely he knows he's been styled by James Worthington Demolet, just as he has lent himself to the notion that Beautiful Children is a buzz book instead of just a buzz.
Mr. Bock can write. I'm sure that even in Vegas, and certainly at Bennington and at prisons like Yaddo and Ucross, plenty of inmates have told him that. Hell, this book is getting a launch, big names and blurbs on the jacket, from A.M. Homes ("a major new talent") to Sean Wilsey "(a masterpiece") and Walter Kirn ("Trust him, follow him").
Let me add my 10 cents straightaway: Mr. Bock can write up a storm and is always likely to break into his own version of Bock 'n' Roll, especially if there's no sign of a plot or characters on the horizon. He takes encouragement from an idea he attributes to Don DeLillo: If the novel is dead, then the writer can "swing for the fences."
I was reminded of Barry Bonds: Did someone tell him that because baseball was dead, just go for the fences? Or was Mr. Bonds doing his bit, killing off baseball in the human heart? I watched Bonds for years, here in San Francisco, and I knew two things all along: that he was as great a natural hitter as I had ever seen, and that he had a coldness, an arrogance and a sense of himself being above the game.
I'm not being facetious or wildly out of line if I say that Mr. Bock has a phenomenal swinging talent. He can hit. I don't mean to imply that Mr. Bock is taking any illegal or unfair substances. It's simply that he's laboring under a mighty handicap or privilege (you can read it either way): He doesn't know what a novel is or might be.
Beautiful Children is set for the most part in the environs or the atmosphere of Las Vegas, and Mr. Bock gets just about everything right—except the killing boredom of the place (that's why the Hunter Thompson version remains infinitely superior). But he's attempting a story about a 12-year-old, Newell Ewing, who goes missing. The blurb adds that the mystery of his disappearance weaves together the lives of "seemingly unconnected strangers." No, not seemingly unconnected but helplessly adrift and unconnected—and two of them are his parents, Lincoln and Lorraine. These figures say they miss Newell and need him back, but we never feel those losses or why the breaks occurred. Indeed, there's a far more interesting and tough book hidden here—one in which going missing is hardly noticed, because the apartness goes way back to the grim truth that people are never "together."
THERE'S NOTHING HERE like an arc or a flow. Mr. Bock has admitted that he wrote or assembled the book over 10 or 12 years, and I can easily believe that. He strikes me as a brilliant writer who can write a burning page every day, but who has no conviction about how they might be ordered or organized or novelized. Those may seem archaic ideals, but the "dead" novel is actually a great deal livelier than Mr. Bock seems to know, and what his searing word processor needs is a mind that can see words and literary structure instead of a raw paragraph to slap on a Web site and get the kiddies shaking.
That he possesses the skill is in no doubt, and it may be enough to make Beautiful Children a big seller. After all, there are enough people who can muster the patience to find the passages in which a lap dancer shaves her pubic hair in pretty patterns or inserts screws in her vagina. There are enough people who can take a few paragraphs of this and think they're in touch with genius.
This is Lincoln the father, sinking into the alienation that is the gravitational force in the novel:
"Evenings he would have given her a million dollars if she would just let him eat in silence, okay? When, short of taking a dinner knife and cutting out each of their rotting hearts, about the only thing he could do was get up, stand right up from the dinner table, and walk out of the dining room he had gone into debt for, wordlessly and without comment heading through the house he was still paying for, and into the clandestine tomb of his garage with all its dusty cartons and boxes of obsolete crap that he'd bought his family over the years. There were evenings when Lincoln would get inside his car and sink deflated into the driver's seat of artificial leather, and a bottle of peach Schnapps would be withdrawn from the glove compartment and Lincoln would not for one second longer be able to ignore the beast his child was turning into, and for one minute longer he would not be able to deny the shrew that his wife had become. And there would be nothing in his power that could be done to delay the inexorable destruction of his homestead, the all-but-destined dissolution of his family, and Lincoln would feel deathly afraid because the awful and cold and most assured truth was that he welcomed this dissolution, he wanted the destruction."
There is the keynote for a great novel—first or last. But Charles Bock has not pushed it in our face. There's no actor in the writing for whom the story matters. It's as if novel-making was now the reader's task.
David Thomson's new book, Have You Seen…? A Personal Introduction to 1,000 Films will be published by Knopf in the fall. He can reached at books@observer.com.