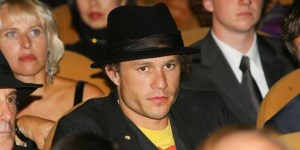 President Bush had planned to endorse an ad campaign today against prescription drug abuse, but the event was postponed in the wake of actor Heath Ledger's death, the AP reports.
Ledger was found dead yesterday in a Soho apartment where police also found sleeping pills and antidepressants; autopsy results were reportedly inconclusive and another two weeks' worth of blood and tissue testing may be needed to decipher the cause of Ledger's death.
"We thought it would be better to postpone the event rather than run the risk of anyone thinking that we were being opportunistic in highlighting the issue," said White House spokeswoman Dana Perino.
The planned endorsement was for a new commercial by the Office of National Drug Control Policy about preventing prescription drug abuse, which a recent federally-funded study showed has remained consistent even as illegal drug use declined.