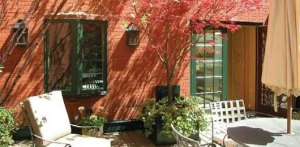 Last year, Dr. Marlene Krauss was one of two heirs that wrested control of the hallowed Chelsea Hotel from a long-standing manager. But it turns out she has a taste for uptown real estate. In September, according to city records filed last week, she and her husband, Dr. Zachary Berk, paid $7.65 million for the triplex penthouse at the Claremont House, a 1980's-era condo on East 72nd Street between Park and Madison avenues.
It's far from their first apartment in the building. They own the floor below the penthouse, and are combining the two units into a four-level apartment. The space, she estimated, will add up to 7,360 square feet, plus another 1,000 feet in terraces: "Well, it's like a townhouse, I guess," she told The Observer nonchalantly.
Is she unexcited about a four-tier apartment? "Oh, I'm not! Just a long day—no, I'm very excited about it." She and Dr. Berk are CEO and chairman, respectively, of a health care acquisitions corporation called KBL.
And there's more. The family also owns the 15th floor, which means they could have had yet another level, adding eight rooms and 2,500 square feet. But they put that apartment on the market, with Sotheby's broker Roger Erickson, for $4.75 million. The sale will help pay for the penthouse and its renovations, which will cost another $2 million or so.
It goes on. The couple once owned the apartment below that one—though it was sold in 2002 for $2.4 million. Ergo, the Chelsea Hotel heiress has controlled six floors of her Upper East Side condo—although, she pointed out, not all at one time.
The best spaces in the four-tier penthouse, she said, will be the solarium and terrace: "I'm planning to grow, like, organic vegetables up there." As for the décor: "We're looking at antique old barn woods, stuff like that for the floors." Plus, her favorite color is called celadon—"light-greenish, it's used a lot in, like, Japanese clay and stuff."
Until eight years ago, Dr. Krauss owned another penthouse, a duplex on East 22nd, but sold that place to U2 producer Steve Lillywhite. But she hasn't lived at the Chelsea Hotel, which her father helped buy in 1945: "Um, just because, you know, the apartments really weren't big enough for me and my family."
Then again, she likes the Chelsea's new management—which Dr. Krauss and another heir have controlled since pushing out a third heir, Stanley Bard, the longtime manager and majority shareholder. "It's getting to look really nice," she said. "We're fixing it up. I think it's being run really, really well; it looks cleaner."