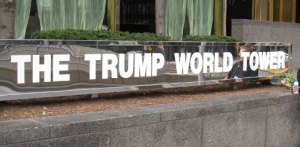 Dominick Ligresti, a New Jersey-based dermatologist who apparently flips high-profile luxury condos in his spare time, bought his second condo in the Trump World Tower in less than a year on Friday, according to city records.
The $5.8 million unit on the 82nd floor of 845 United Nations Plaza is Dr. Ligresti's third purchase in a Trump building since last August. The Observer detailed Dr. Ligresti's myriad real estate aquisitions in December. He bought a total of four apartments in 2007, the most expensive of which was an $8 million condo at the Trump International Hotel and Tower at 1 Central Park West.
His most recent purchase was the $2.7 million penthouse at the Costas Kondylis-designed Capri building at 231-235 East 55th Street last month.