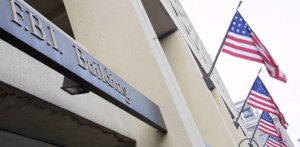 Ex-F.B.I. Special Agent Ali Soufan, who the late anti-terrorism guru John O'Neill called a "national treasure," even before Mr. Soufan's interrogation of an Osama bin Laden bodyguard produced the names of key Sept. 11 hijackers, is not the kind of man who wants his address publicized.
Yet city records show that he and his wife just paid $1.7 million for a new Manhattan apartment, and the deed has the address in large capital letters. Soon after this reporter left a message at Giuliani Partners, where Mr. Soufan became chief of international operations for a security subsidiary in 2005, he called from the Middle East.
"I would greatly appreciate you not mentioning my address, for security reasons," he said. Why? "When you write something, we don't know who's reading it. I'm worried about the bad people, the evildoers."
At 29, he was put in charge of the F.B.I.'s investigation into the 2000 attack on the U.S.S. Cole in Yemen. In The New Yorker, Lawrence Wright called him "America's best chance to stop the attacks of September 11th," and wrote that only the stifling C.I.A.-F.B.I. sibling rivalry got in his way.
So would it be O.K. to at least mention his Manhattan neighborhood? "You know the enemy we're dealing with, I have to be very careful," he said. "It's the safety of my family; the safety of my neighbors; the safety of everybody I know."
When asked if it was easier to afford a six-room, three-bedroom apartment on a tree-lined block, with three renovated stone bathrooms and 10.5-foot-high ceilings, when working for Giuliani Partners instead of the state, he said he'd owned a place in New York before.
But city records show that his apartment from his F.B.I. era was less than half this price. "Well, definitely," he said about Giuliani's improved pay. "But that's not the only reason that I joined." He reportedly went to a bathroom and threw up when he learned, after Sept. 11, that the C.I.A. had withheld information about would-be hijackers from the F.B.I.
"Now I do not have the protection of the government," he told The Observer. "I am out there."